Thank you to our Sponsor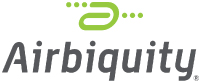 As automobiles become prolific gatherers of data, and as more private data is stored in the car and in the carmarker's cloud, we must escalate the importance of protecting the customers' data from black hat operatives. Additionally, as ADAS and autonomous vehicles connect live actuators and car control to the data, the risks of malicious attacks on cars escalates to life-or-death level. As a result, automakers are far more aggressive about securing their products than would be your average smartphone app maker. There simply is much, much more hanging in the balance.
So what do OEMs do? There are various driving forces and constraints at work here: customer confidence, regulatory approval, legal compliance, and road safety. The simplest thing would be to lock down the car like a castle with a moat, but of course, this is not an option in this rapidly advancing connected world. So carmakers must sandbox, secure, monitor, and failsafe their products. In this Autotech Council meeting, we'll discuss the various approaches carmakers are taking, and hear from some of the solution providers who can provide the right levels of authentication, authorization, access, accounting, and analytics.